He pedido 100.000€ para comprar una casa de 200.000€, el banco me ofrece las siguientes condiciones:
Tipo nominal del 2,050%, TAE del 2,77%.
A 30 años.
Apertura del 0,50%, 0% por amortización anticipada y 0% por riesgo de tipo de interés.
Me financian los seguros de hogar, vida y protección de pagos, pagando 10.500€.
¿Es una buena hipoteca?
(Visited 8,568 times, 1 visits today)
Apreciada Lucía:
En cuanto a las condiciones financieras del préstamo hipotecario:
Un tipo nominal del 2,050% a 30 años, TAE del 2,77% son muy buenas condiciones a tipo fijo.
De apertura: 500€ (las mejores hipotecas no cobran por esta comisión).
De amortización anticipada cobran el mínimo legal.
De compensación por riesgo de tipo de interés un 0%, lo cual está muy bien.
De hogar.
De protección de pagos.
De vida.
El coste de la prima única de los seguros es de 10.500€, según comentas. El sobrecoste respecto a contratar los seguros con un mediador puede perfectamente ser un 30% superior, es decir, que le pagas de más al banco por los seguros unos 3.150€. Si los pagaras en efectivo, ya que al financiarlos, pagarás intereses por esta cantidad durante 30 años, lo que supondría acabar pagando por estos seguros la siguiente cantidad: 14.066,79€.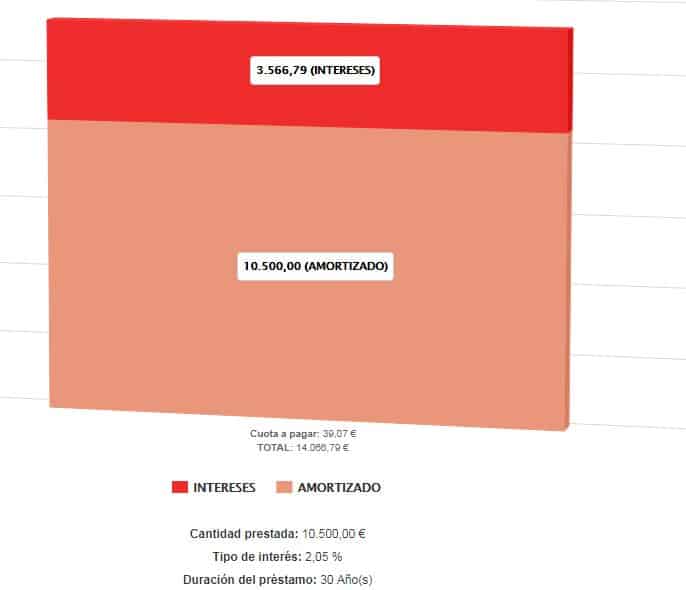 Mi opinión sobre la hipoteca a tipo fijo del Banco Santander:
Es una buena hipoteca a tipo fijo, salvo en los costes de los seguros de prima única. Personalmente, negociaría que fueran seguros de prima anual, no financiando nada. Queda por ver si consigues negociarlo con Banco Sabadell, claro.
En todo caso, el seguro de vida lo puedes anular sin que el banco se pueda negar, si mandas burofax a la aseguradora antes de que pasen 15 días de la firma, como te explican muy bien en este foro de iahorro que dirigí durante años: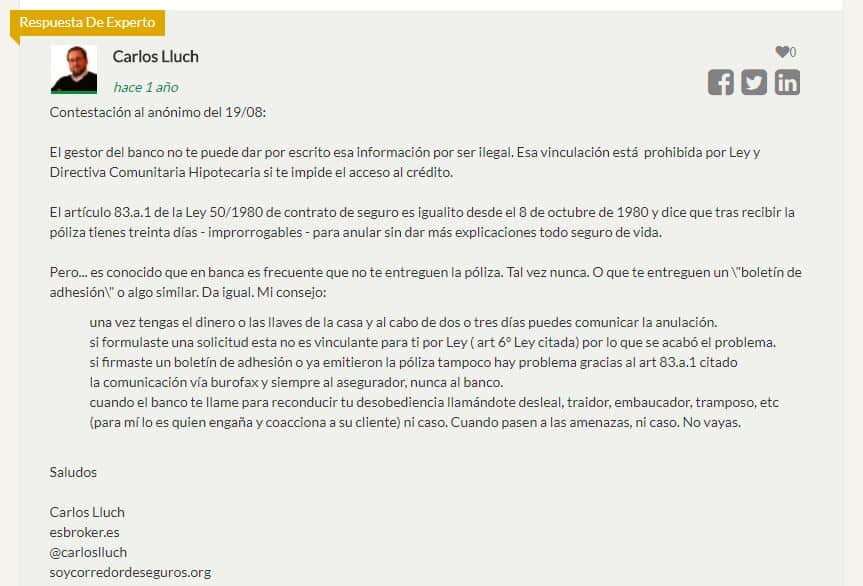 (Visited 1 times, 1 visits today)
You are viewing 1 out of 2 answers, click here to view all answers.